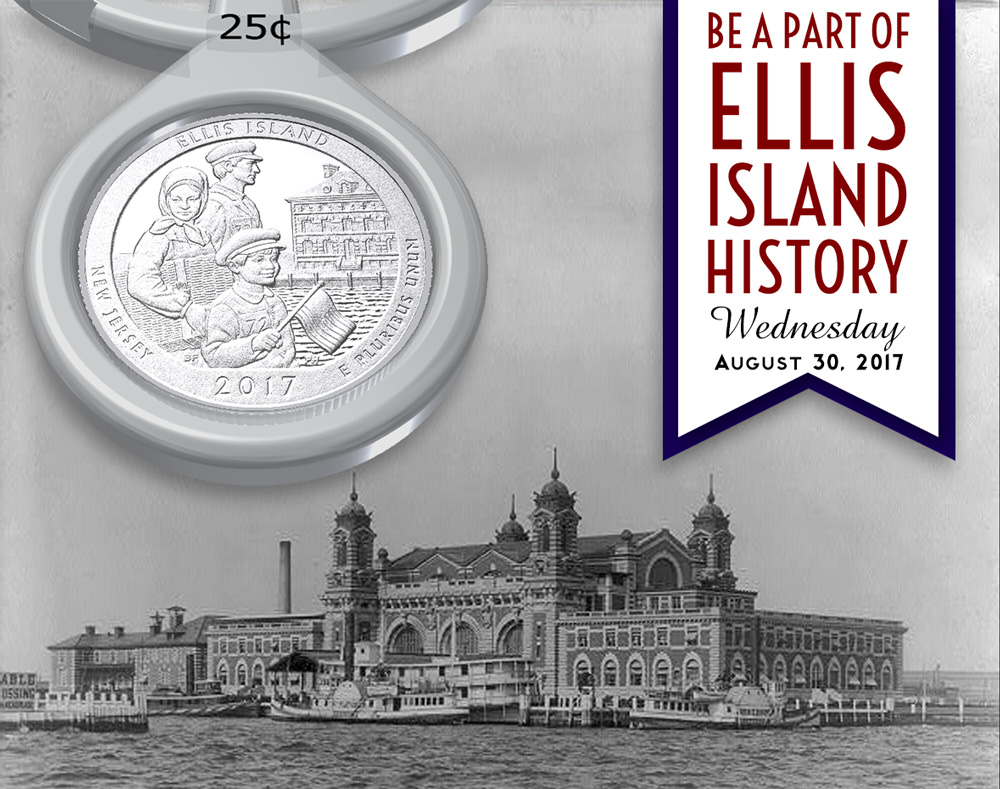 The official launch ceremony for the 2017 Ellis Island National Monument U.S. Quarter will take place on August 30, 2017 at the flagpole area, on the island itself. How cool is that?
The ceremony starts at 11 a.m. (ET) with an opportunity to exchange cash for uncirculated rolls of 2017-P Ellis Island National Monument Quarters.
The Ellis Island quarter is the 39th in the America the Beautiful Quarters® Program by the U.S. Mint.
Learn more about the Ellis Island quarter and the event here.