North Carolina 2001 State Quarter:
Celebrating the Pioneers of Flight and Aviation
The 2001 North Carolina State Quarter is a tribute to the historic first flight that revolutionized aviation. The coin features an image of the Wright Brothers plane soaring through the skies in their pioneering aircraft. This iconic flight took place on December 17, 1903, in Kill Devil Hills, North Carolina, lasting approximately one minute.
The design of the quarter is inspired by a famous photograph capturing this groundbreaking moment. Orville Wright piloted the first plane called the Flyer, achieving a distance of 120 feet. The Wright Brothers, originally from Ohio, are also honored on their State Quarter in 2002.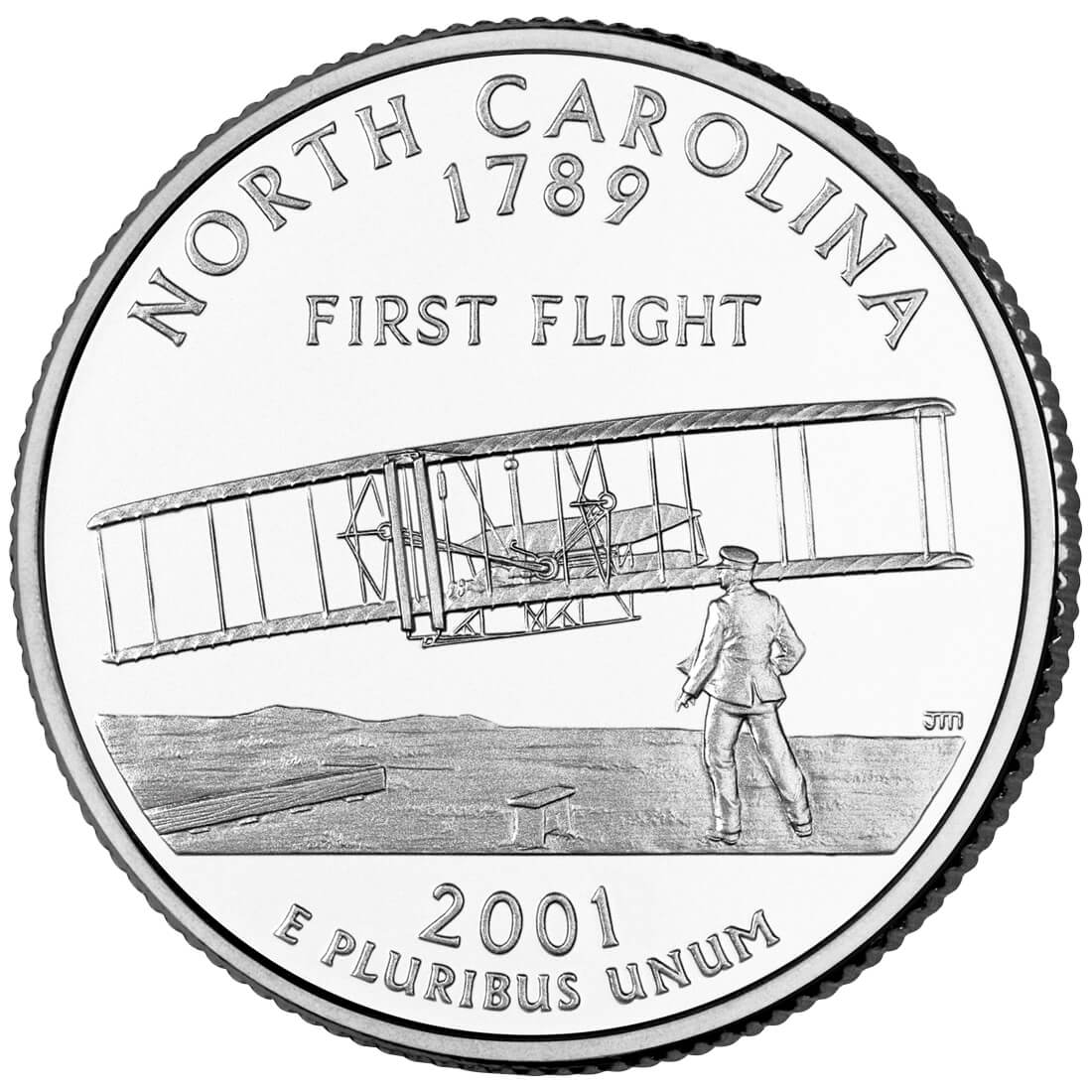 ---