Kentucky 2001 State Quarter:
Honoring Kentucky's Equine Legacy and Musical Heritage
Introducing the 2001 Kentucky State Quarter, a tribute to the state's rich cultural heritage and its renowned horse racing legacy. The coin showcases the elegant Federal Hill mansion as its focal point, while in the foreground, a thoroughbred racehorse stands behind a fence.
Federal Hill holds historical significance as the place where Stephen Foster composed the iconic song "My Old Kentucky Home," which later became the state anthem. This charming mansion stands as a symbol of Kentucky's musical heritage and enduring cultural influence.
The thoroughbred racehorse depicted on the coin pays homage to Kentucky's reputation as the land of horses and its prestigious annual event, the Kentucky Derby. Known worldwide, the Derby is a testament to the state's passion for horse racing and its contribution to the sport.
Experience the 2001 Kentucky State Quarter, a shining tribute to Kentucky's majestic Federal Hill and its esteemed position as the heartland of horse racing excellence.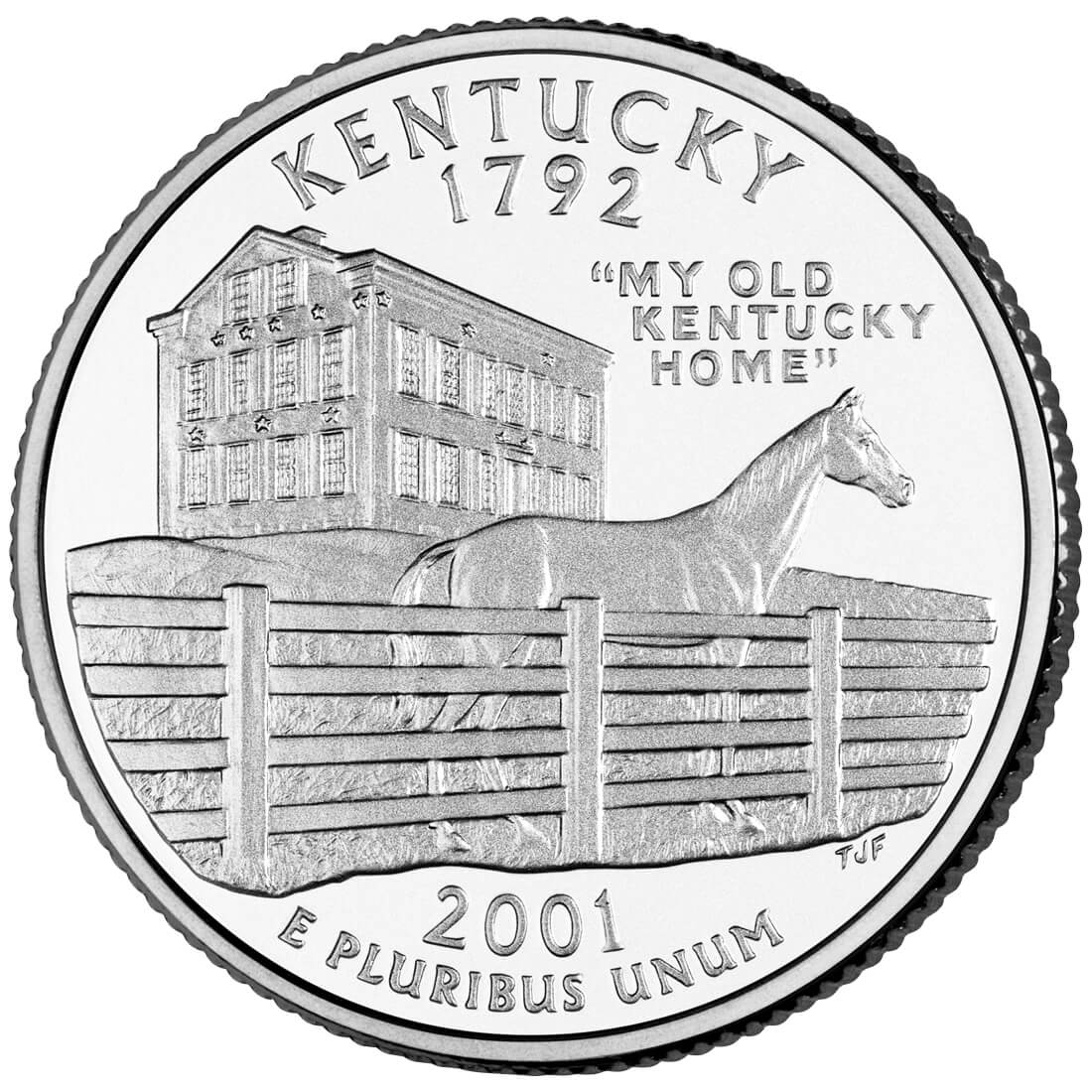 ---