Tennessee 2002 State Quarter:
Celebrating Music and the Spirit of the Volunteer State
Introducing the 2002 Tennessee State Quarter, a melodic tribute to the rich musical heritage of the Volunteer State. The coin features three iconic musical instruments: a guitar, trumpet, and fiddle, each symbolizing a distinct region of Tennessee. Representing Nashville's musical tradition, the guitar embodies the heart of country music in mid-Tennessee. Memphis, known for its blues and jazz, is represented by the trumpet, while the fiddle signifies the mountain music that resonates from east-Tennessee.
Beneath the instruments, a banner proudly proclaims "Musical Heritage," while sheet music creates a harmonious backdrop behind the fiddle. Notably, this coin credits the "real" designer, Shawn Stookey, a Tennessee native and school teacher, making it a testament to local talent.
In a curious detail, the guitar on all Tennessee coins is missing one string, disappearing as it passes over the base hole.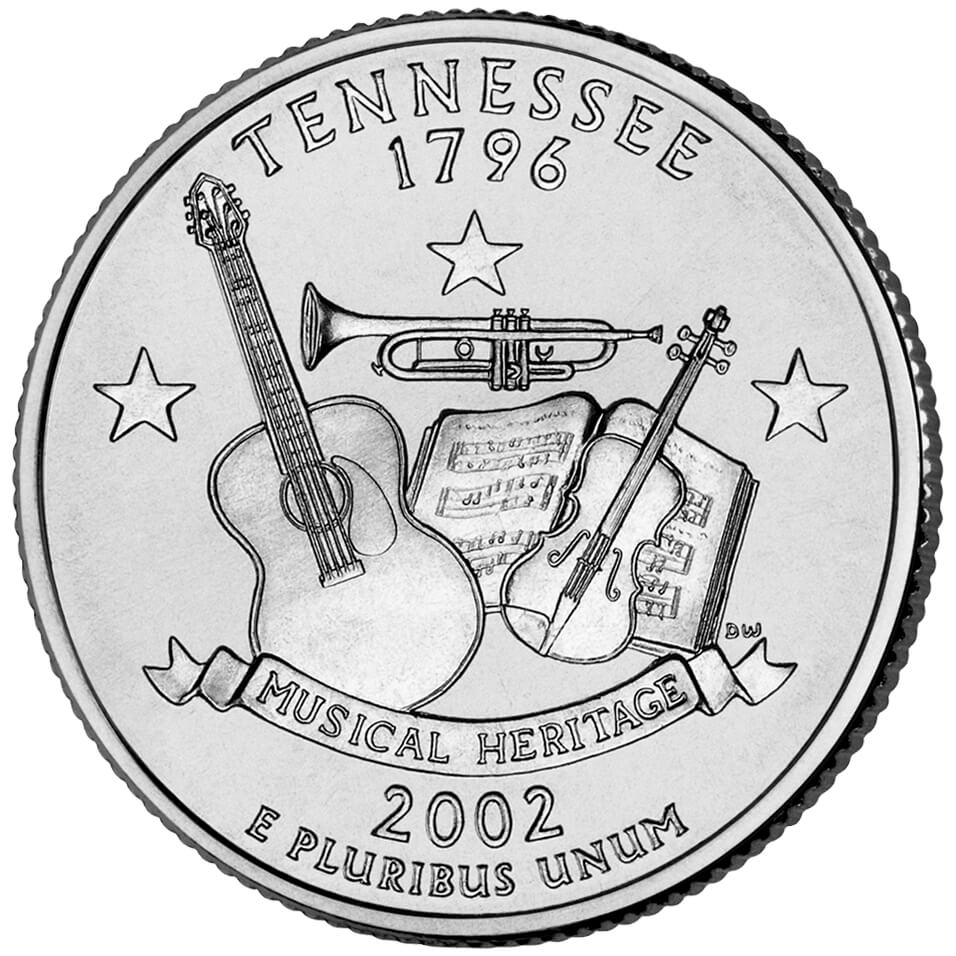 ---