Indiana 2002 State Quarter:
Celebrating Racing, Statehood, and the Spirit of the Hoosier State
Introducing the 2002 Indiana State Quarter, a dynamic coin that captures the essence of Indiana's rich heritage as the Crossroads of America. This remarkable design showcases a racecar superimposed on the outline of the state, symbolizing Indiana's significant role in automotive history.
The coin also features a circle of 19 stars, representing Indiana's position as the 19th state to join the Union. This nod to history reminds us of the state's enduring contributions to the United States.
Indiana is renowned for hosting the prestigious Indianapolis 500, an iconic race that has captivated motorsports enthusiasts since 1911. This thrilling event showcases the state's passion for speed and automotive excellence.
Experience the 2002 Indiana State Quarter, a tribute to Indiana's vibrant racing culture and its pivotal place as the 19th state in the Union. It's a coin that embodies the spirit of progress and innovation that defines the Crossroads of America.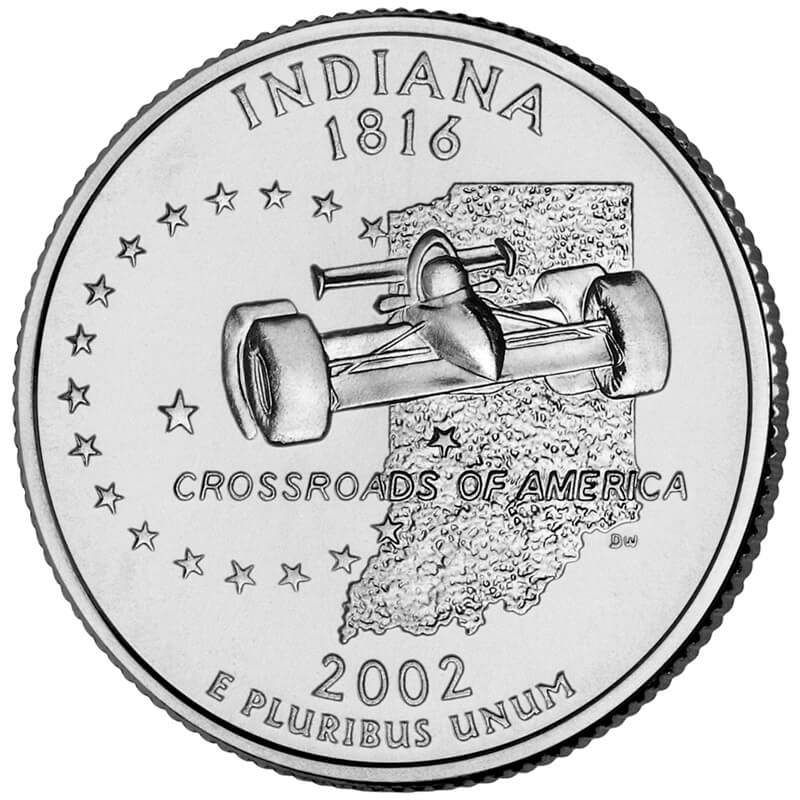 ---