South Carolina 2000 State Quarter:
Celebrating the Palmetto State's Enduring Symbols
Discover the South Carolina 2000 State Quarter, a coin that encapsulates the essence of the Palmetto State. This remarkable design features three significant symbols: the Carolina Wren, the yellow jasmine flower, and the iconic palmetto tree.
The palmetto tree holds historical significance, as its sturdy trunks provided protection against cannon blasts during the Revolutionary War, representing strength and resilience. The Carolina Wren and yellow jasmine symbolize the state's warm hospitality and the promise of a brighter future. Encircled by the outline of South Carolina, the coin proudly displays its nickname, "The Palmetto State," and includes a star marking the capital, Columbia.
Interestingly, the designer of this coin remains anonymous, as no one has stepped forward to claim credit for their entry in the design contest held by the South Carolina Department of Parks, Recreation, and Tourism.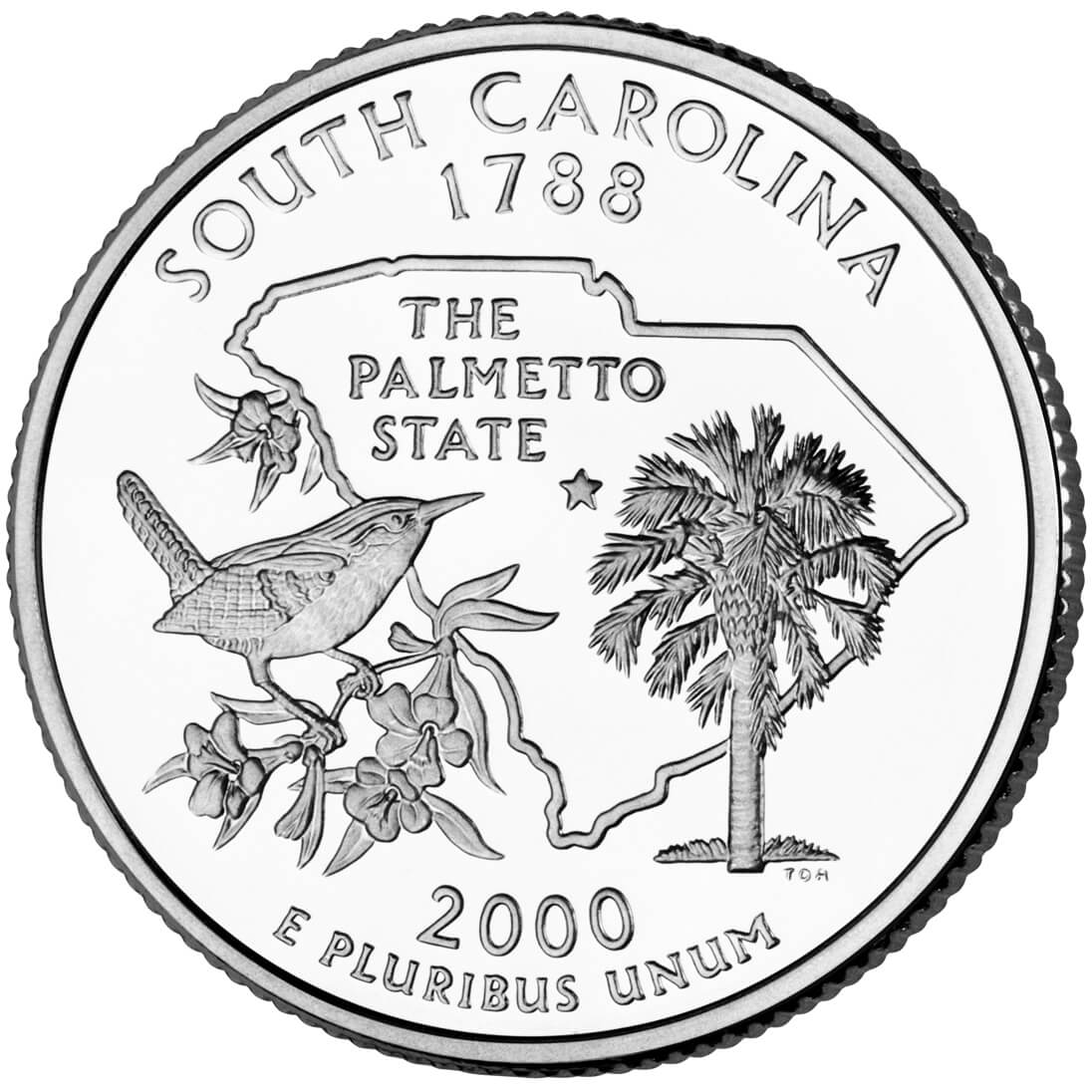 ---