Delaware 1999 State Quarter:
Founding Father, Caesar Rodney's Midnight Ride for American Independence
Delaware is known as "The First State" because it was the first to ratify the U.S. Constitution. The Delaware State Quarter features a horseman representing Caesar Rodney, a delegate who rode 80 miles to cast the deciding vote for American independence from Great Britain.
The design captures Rodney's determination during his famous midnight ride to Philadelphia in July 1776. He braved sweltering heat and thunderstorms to cast Delaware's crucial vote for the Declaration of Independence.
Rodney's pivotal vote served as the tie-breaker and eleven years later, in 1787, Delaware unanimously ratified the United States Constitution. The 50 State Quarters Program honored each state in the order of joining the Union or ratifying the Constitution.
As the first State Quarter, the Delaware Quarter is widely remembered for its reverse design commemorating Rodney's historic ride. His legacy lives on as a symbol of determination and commitment to independence.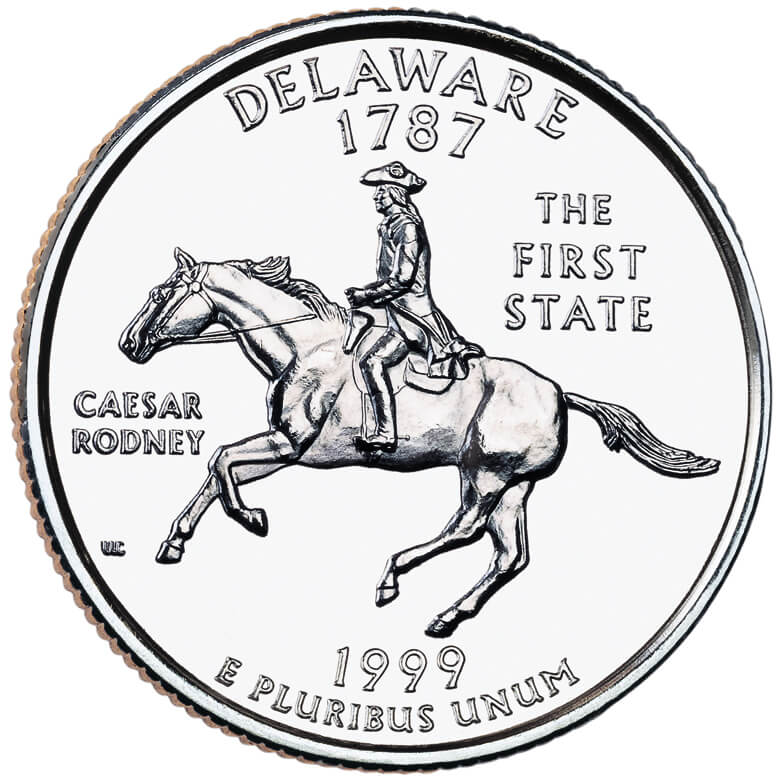 ---