New Jersey 1999 State Quarter:
A Symbolic Tribute to US History
The 1999 New Jersey State Quarter holds a unique place in American numismatic history. Designed by Alfred Maletsky, it showcases the iconic image of General George Washington crossing the Delaware River.
This powerful scene pays homage to the pivotal events of the American Revolution, specifically the daring Christmas night crossing in 1776. General Washington's resolute determination is captured in the foreground, while his fellow soldiers battle the harsh elements behind him. The quarter's inscription reads "Crossroads of the Revolution," reflecting New Jersey's significant role in shaping America's fight for independence.
A magnificent rendition of the state's coat of arms is featured on the reverse, highlighting symbols like the helmet of a knight, a shield, and two female figures representing the state's motto: "Liberty and Prosperity." This quarter stands as a remarkable tribute to New Jersey's historical significance and its contributions to the birth of a nation.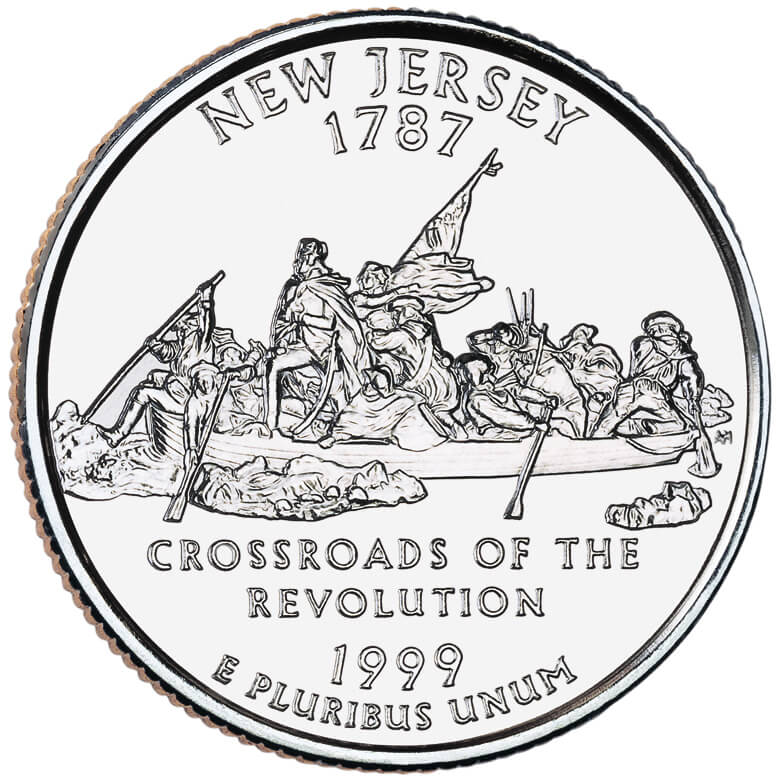 ---